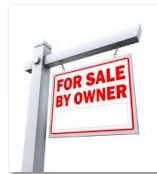 I respect that you are attempting to sell your home without the assistance of a professional REALTOR®.
After selling real estate since 1993 in Southeastern MI, I have all of the resources and network of industry professionals in place to market and sell homes. I am pleased to provide goodwill to the community in which I do business in.
For the following free services: Select "Free Home Valuation" tab on this page and fill out the form for free services:
Provide Home Valuation Report with suggested sale price
Provide Market Snapshot
FSBO sale package
Provide your buyers with Pre-approval letter
Arrange Title Services
Provide sellers net/cost sheet
Provide legal documents required by law
Professional real estate consulting
You will not be solicited without your permission.

Also, I have a one-time fee based program that works alongside with those who prefer to sell their home without the full assistance of a real estate professional. I have a marketing plan that can be customized to achieve the ultimate goal of selling your home. Please select the "FSBO with REALTOR® tab on this page for more information.